Saying thank you is powerful as it shows you appreciate the services someone has rendered to you. It shows you care, making a significant difference in how people perceive you. But how can you thank someone who has helped you? Do you take them out for dinner, or do you send them a bouquet to show your appreciation? If you choose to send them a bouquet, consider flower delivery Yarraville services to help you convey your thank you message in the best way possible.
There are perfect flowers you can send as a thank you gift. And in this post, I'll walk you through some of the perfect flowers you can send as a thank you gift.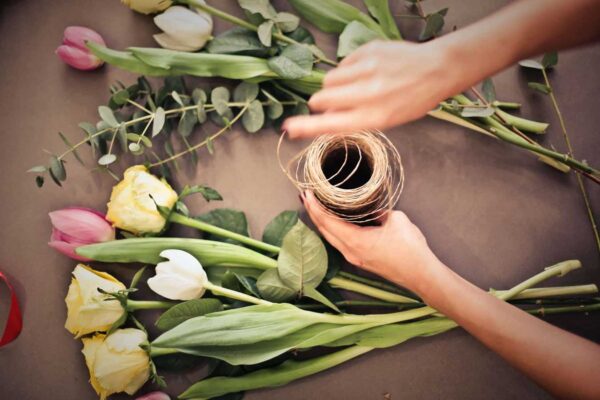 1. Roses
It's impossible not to start the list with roses. Roses are stunning and hence the perfect flower gift to thank anyone. Deservedly, roses are the most popular flowers that show appreciation as they are believed to symbolise romance.
Even though roses mostly come in red, they can still be used to thank your colleague, friend or family member for the great things they've done for you. If red is not their perfect colour, go for white, yellow or pink roses.
Roses are welcoming flowers with a remarkable and lovely aroma that revives good memories. They should be arranged in a modern square box and issued to anyone who has helped you. So if you haven't used roses to show appreciation, then what are you waiting for?.
2. Lucky Orchid
Lucky Orchids are lavish, delicate and the most luxurious way of thanking someone. Furthermore, Orchids are an excellent way of showing appreciation to your best friend, teacher or even mother in law. However, Lucky Orchids will only make great statements if:
Placed at the centre of the dining table
Put on a window sill
Set on the bedside table.
3. Tulips
Tulips are unique dutch flowers that have been popular since the 17th century during the explorers' visit to European cities. It's a uniquely shaped flower in many beautiful colours, making it a perfect thank you gift flower.
They symbolise love, but the yellow tulips show that you're grateful for your loved one's efforts. In other words, they are a sign of positivity and hence an excellent way to say thank you.
4. Hydrangeas
Hydrangeas were first identified in Japan and were used in poems during the Nara period. It's a beautiful thank you gift as this gesture was started by the Japanese emperor who gave it to his maidens.
This is a versatile flower that comes with the most beautiful aroma and symbolises honesty and gratitude. You can give it to your best friend to show them how much they mean to you.
Say Thank You to Someone Who Has Helped You!
Finding good friends who'll stand by you even during difficult times is rare. Make it a habit to always thank those who help you when you need them the most. Sending flowers is an excellent way to signal someone that you appreciate their efforts. At In Full Bloom, we sell and deliver flowers across Melbourne, so feel free to order directly from our website.